MONTREAL STANDING DESK
THE #1 SUPPLIER OF ERGONOMIC FURNITURE IN MONTREAL, QUÉBEC
MotionGrey: Your Leading Provider of Ergonomic Adjustable Standing Desk in Montreal, Québec
The best products only for the best customers - we feel extremely lucky and privileged to be able to serve the Montreal community with our high-quality ergonomic chair and standing desk. Montreal, Québec holds a special place in our heart. This is one of the reasons we love Canada, a country of rich and diverse culture and people that makes living here interesting.

MOTIONGREY X MONTREAL

LOCAL BUSINESSES

LOCAL PARTNERSHIP
CUSTOMER TESTIMONIALS
Montreal is considered one of the largest cultural hubs and one of the oldest cities in Canada. When Andy, one of our co-founders, visited the province, he remembers being awed and inspired by how distinct the culture of Montreal is, yet how much he could feel the heart of Canada in it. The place was full of good architecture, history, and the live music scene was vibrant. Even more than these, people lived healthy lives.
When MotionGrey was founded, it has always been part of our long-term plan to serve the community of Montreal. Standing desk, adjustable chair, ergonomic accessories–all of these, we want to make available to our Montreal customers in support of the community's drive for health and wellbeing. Each office desk and office chair for Montreal customers, we have designed with the goal of improving quality of life.
Today, we continue to find improved ergonomic office furniture for our Montreal customers, a way of giving back and honouring the Francophone community of Canada. From construction to design, from the German Bosch motors found inside each of our standing desks, to the high quality table top and frames that make up our desks, each one has been meticulously crafted to give our Montreal customers only the best.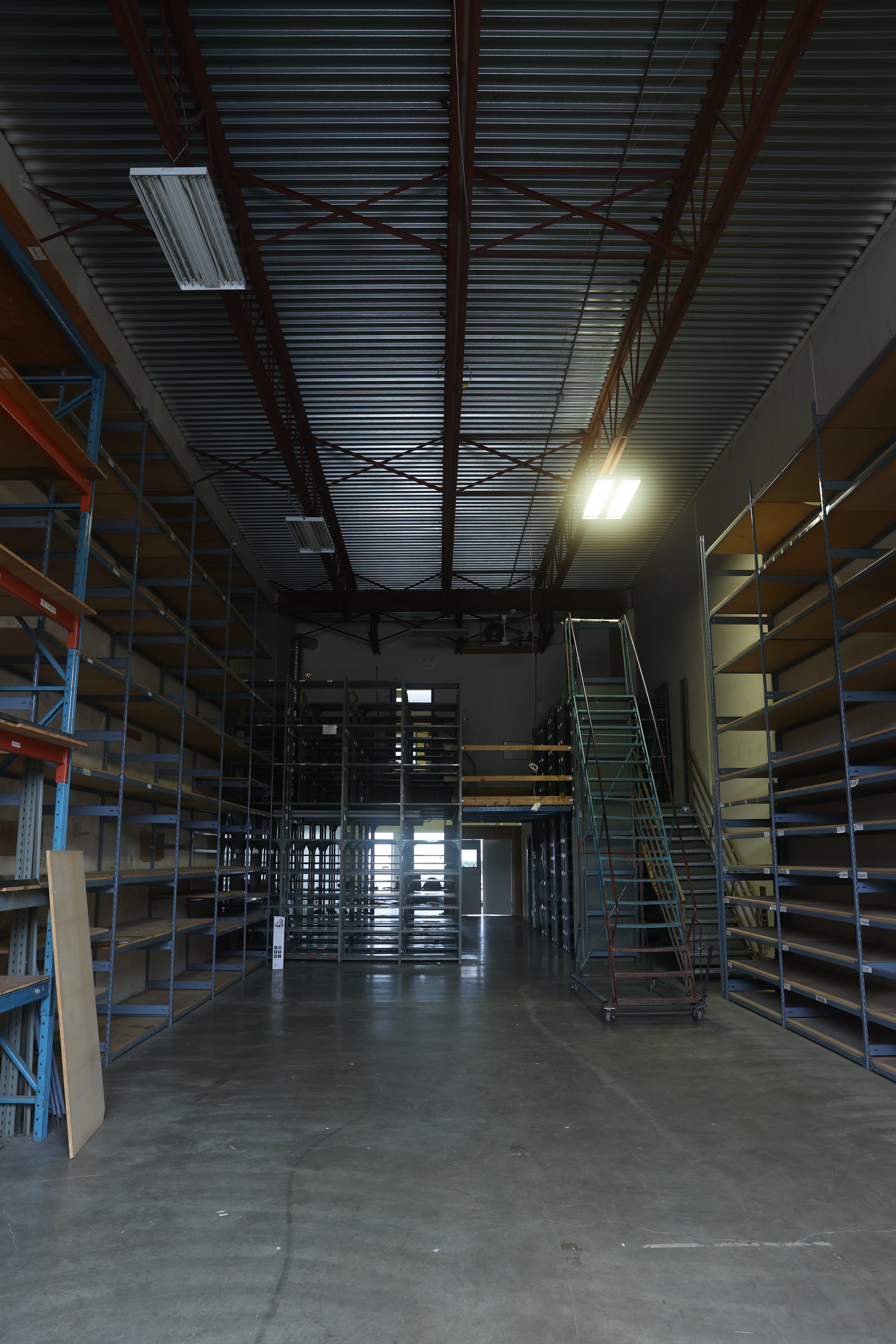 LOCAL BUSINESSES WE SERVE
We are grateful to have found great partners in the Quebéc community. Starting with one standing desk, Montreal has now become one of our largest serving markets. We have delivered a wide array of office supplies to various Montreal customers. From high-quality office chair , to affordable MDF office desk, Montreal has always been an important community that we hold dearly and want to give back to. Over the years, we have worked with and served several businesses in the Montreal community. We are especially interested in businesses that create positive impact and contribute to the community's growth.
What they say about us


"We ordered a few standing desks and ergonomic chairs from MotionGrey. So far, the products have been amazing. The desks are sturdy and silent. The chairs are comfortable and easily adjustable. We are very happy with the experience."
Marc Terroux
RaySecur Inc. - Quebec City, QC.
"We are doing an office renovation, and some of the enhancements we are doing are making our office more ergonomic and healthier for our employees. The standing desk for our Montreal office is a great start! Everyone at the office is standing more, and we're happy that the desks are making this easier—they're very easy and convenient to use!"
Jean-Paul Ballot
Hudon Desbiens St Germain Environnement Inc - Montreal, QC.
"We replaced a few of the old office chairs in our Montreal office with mesh chairs from Motiongrey, and we're loving them so far. They are light, but the back support feels solid, and very comfortable to use. They're also easy to adjust. Thank you, MotionGrey team!"
Raphael Gaudette
Hilo Tech - Saint-Lambert, QC.
LOCAL PARTNERSHIP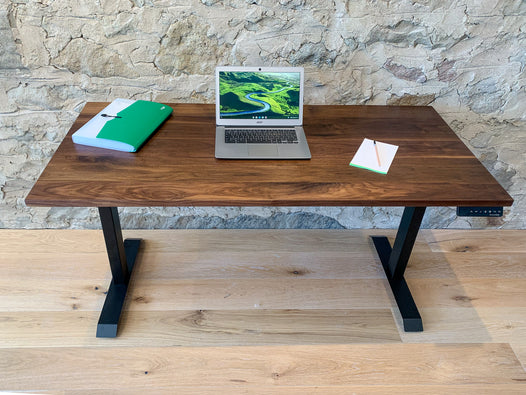 We also work with individual entrepreneurs and artists in crafting customized solid wood table tops for our standing desks. Brad, one of our local woodshop partners, has created 20 table tops for us–all made from solid wood walnut, created with authentic chestnut wood, and featuring a smooth, sturdy, and clean finish.
Only the best solid wood standing desk in Montreal, and we want to partner with locals to make this come true, always! 
Today, we continue to work with local businesses. We are also on the lookout for more potential local partnerships with businesses who can help us deliver the best ergonomic chair in Montreal. As we continue to develop high-quality products, we have great hopes that we can tap local artists to continue improving our line-up of office chair and office desk in Montreal.
PARTNERSHIP WITH LOCAL INFLUENCERS
We are grateful to have been chosen partners of local customers and influencers in Québec and to be part of their pursuit of a better, healthier lifestyle. We continue to offer only the best for our French Canadian customers. Stay tuned for more updates on the partnerships we are working on!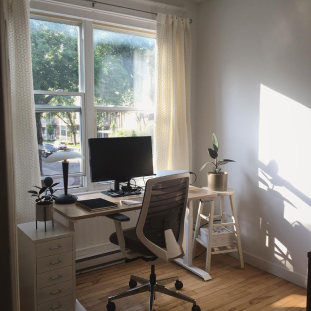 "My workspace is finally to my liking! For a graphic designer, look-and-feel is important. I wanted an office/studio in my image. With a darker and neutral palette. I wanted a warm and modern atmosphere. It's amazing to work here. The desk is great."

@stephanielavoie_
Québec City, QC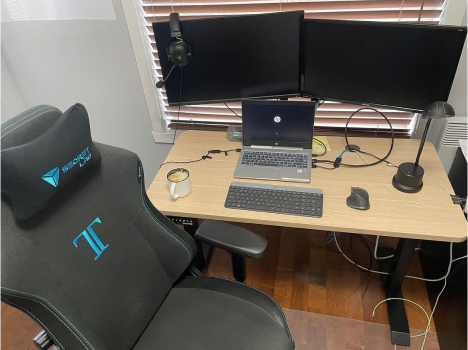 "I have a tip for companies that want to convince their employees to abandon teleworking and return to physical offices without sacrificing their staff retention: invest in ergonomic workstations. This involves, in particular - Professional ergonomic chair (I chose a gaming chair, but it's pretty close in terms of comfort)- Height adjustable desk- Good quality monitors."

Get In Touch With Our Team