TORONTO STANDING DESK
THE #1 SUPPLIER OF ERGONOMIC FURNITURE IN THE GREATER TORONTO AREA
MotionGrey: Your Leading Provider of Ergonomic Adjustable Standing Desks in Toronto
MotionGrey is a proud Canadian standing desk company, who have been a part of the Toronto community since the inception of the company. We are happy to be one of the top ergonomic office equipment and accessories suppliers for the Greater Toronto Area. We have worked with a great number of businesses and residents in Toronto, providing them with their ergonomic needs, primarily standing desks. Toronto also remains to be among our key communities, and it's a very important place for us as a Canadian-based company. As we work to better serve the community, we endeavour to leave a positive mark in Toronto via the following:

FULFILLMENT CENTER

LOCAL BUSINESSES

LOCAL PARTNERSHIP
INFLUENCERS
To meet the needs of our largest serving market, we have a fulfillment center in the Greater Toronto area. We have carefully built a wide selection of standing desks and ergonomic office chairs for Toronto offices. We have also set up a centralized delivery system. We are working with local drivers and delivery folks to ensure fast shipping to our Toronto customers, all while providing jobs to locals and contributing to the local Toronto economy.

Our fulfillment center is located in Richmond Hill, Ontario, where we ship the majority of our products, primarily standing desks and ergonomic chairs, to our Toronto customers. We aim to provide the fastest and most efficient fulfillment service in the Greater Toronto Area.

We are also working on the continuous expansion of our warehouse capacity and the growth of our logistics team on the East coast. We are proud and excited for our ergonomic sit stand desks to reach our Ontario customers quickly.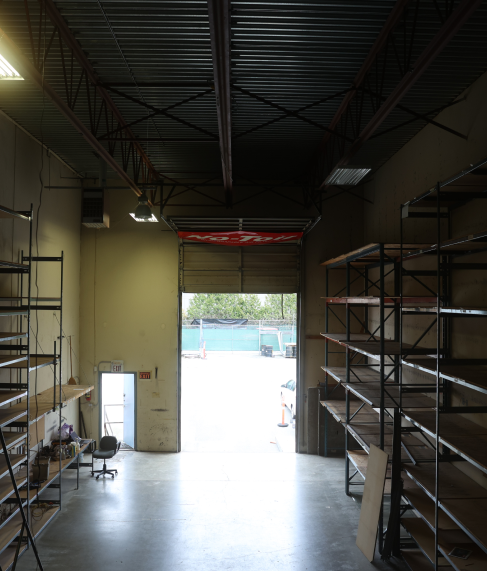 LOCAL BUSINESSES WE SERVE
We are proud to be helping local businesses in the Greater Toronto Area revitalize their workplace, helping people work and live better and healthier!
What they say about us


"These are great desks and handle different working postures/positions very well including standing work heights. The operating quality is very good. Smooth operation.No problems so far. Very happy with this serviceand with the knowledge of the sales representative from Motiongrey."
Tim Brown
President of Brikers

"The reason we chose MotionGrey was their reputable and reliable products. After we spoke to the founders and CS team, we placed the order for a test and the experience was great. We have been continuing to order ever since. The products received great feedback from our employees . Everyone is loving the products and how ergonomic they are. The standing desks really helped them with their posture and reduced back pain."
Rajiv Khanna
CFO of BeWhere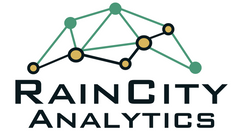 "In seeking an ergonomic set-up for our new offices, we chose MotionGrey because we wanted to support a local company. Despite MotionGrey's good reputation we still managed to be pleasantly surprised - especially by the quality of their services. Delivery was prompt and company reps were friendly and met all of our needs. Most importantly, our employees love their office space. Their standing desks are reliable, easy to use and allow our team to easily change postures despite long periods of time in front of a computer screen. We highly recommend the Motiongrey experience."
Steve Kanters
Founder & Lead Analyst of RainCity Analytics
LOCAL PARTNERSHIP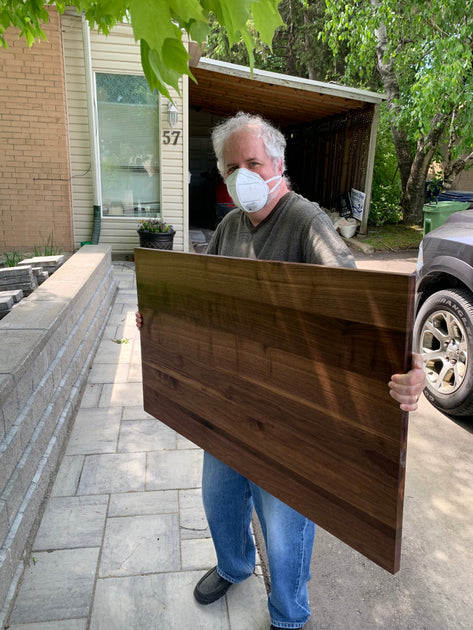 Meet Brad, our local woodshop partner, and owner of Edge Wood Design - a Toronto-based family-owned business focused on crafting custom wood pieces.
We have partnered with Brad to design a customized tabletop for our standing desks. Brad not only created them but also helped us carefully pack the tops and deliver them to our customers in Toronto, ready for standing desk installation and set up.
We continue to work with Brad, as we are continuously on the lookout for more potential local partnerships as our way of nurturing local talent and giving back to our Toronto community. We have great hopes that we can tap local artists to continue improving our line-up of quality products.
PARTNERSHIP WITH LOCAL INFLUENCERS
We believe in spreading positivity, and we've worked with amazing Toronto-based content creators who have become our ambassadors. In this way, we continue to cater to our Toronto customers while fostering connection.

"There is no perfect posture and the most important thing is to change your posture regularly and switch between sitting/standing positions."

"The desk doesn't shake at all when it's rising, the motors are quiet. Overall, it's a great experience. Trust me, your back is gonna love it."

Get In Touch With Our Team